Registration is now closed. Thank you!
Hosted by Bardstreet at Holy Angels Academy, Louisville
Experience a summer camp like no other! Join students for a fun-filled educational week preparing to perform the classic adventure Puss in Boots (for students entering kindergarten through 7th grade). Students entering 8th grade through graduated high school seniors can join us for a "Directing Apprenticeship": learn the ins and outs of staging a play! Enjoy a fully immersive experience in creating a play: the rudiments of acting and coaching others in acting, creating and managing sets, properties, costumes, sound & lighting, and serving as stage-crew.
What will we be doing during the camp?
The camp day will include lunch, breaks, snacks, and games—and play preparation! We will be running lines, staging scenes, making sets, trying out costumes, experimenting with props and sound effects, discussing great themes of literature, trying to understand the characters, getting into character, inventing jokes, doing a dress rehearsal, giving the performance of a lifetime, and making friends, all while growing closer to God through Holy Mass and time for prayer! Before he was a priest, bishop, or pope, St. John Paul II the Great was an actor. When he wasn't climbing mountains or canoeing down rivers, he was having the time of his life on stage. That's what we will be doing at the Summer Theater Camp.
After one week of preparation and excitement, students will gather to present a special Saturday afternoon matinee performance on August 3, 2019, followed by a celebration.
Auditions for anyone interested in a main speaking role will be held June 8, 2019 at Holy Angels Academy. Students entering grades 4–7 are welcome to try out for a main speaking role in Puss in Boots. Indicate your preferred audition time during registration.
Synopsis: When Lucentio comes to town and falls in love with likeable Bianca, he comes up against some tough obstacles. First, Bianca is being pursued by a string of other fellows! Second, her father has sworn never to give his consent to Bianca's marriage until he can find someone willing to marry Bianca's sister Katherine. But Katherine's got the worst temper in the city. Can Lucentio's clever servant Tranio find a solution? Is anyone brave enough—or crazy enough—to woo Katherine? A battle of wits and wills, this play is packed with excitement.
Puss in Boots or The Master Cat
Synopsis: Before their old father dies, he leaves his business to the oldest, his donkey to the second oldest, and to the youngest son Tom, he leaves . . . a cat. What is Tom supposed to do with a cat? But this turns out to be no ordinary cat. "Get me a pair of boots," says the cat. "And you'll see how I make your fortune." Ogres, castles, races, riches—nothing is too difficult for Puss in Boots.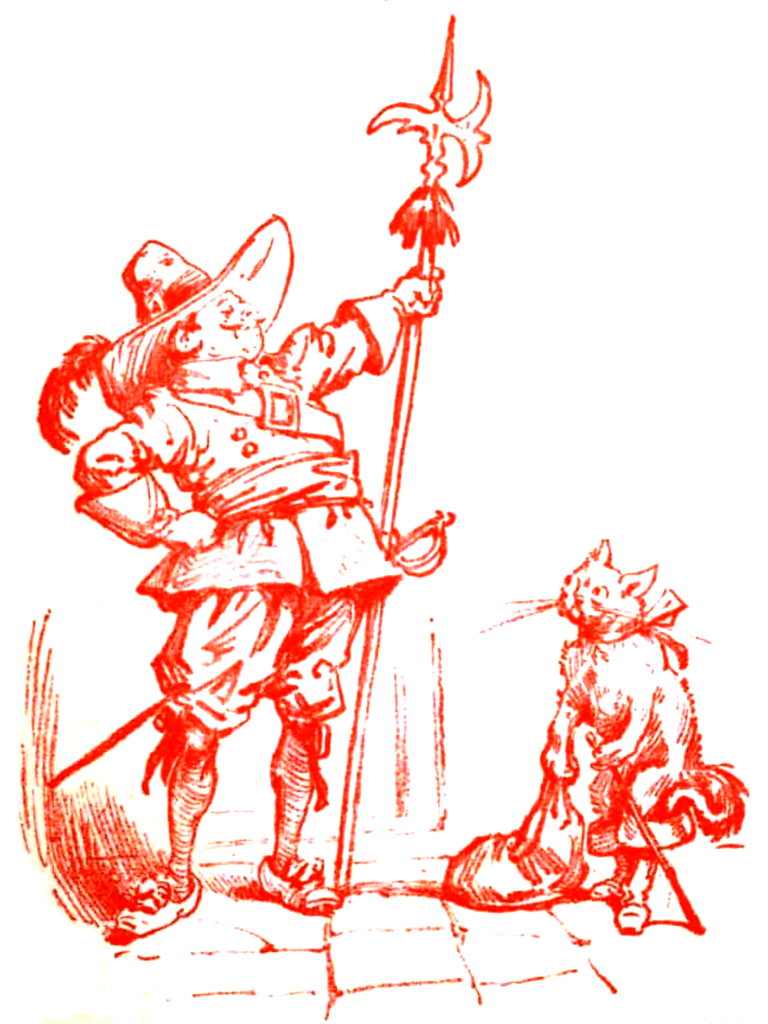 About the "Directing Apprenticeship"
One of the best ways to learn how to direct a play is to work in producing one. We will be exploring everything that goes into producing a play, including:
Learn acting by learning how to coach acting, pronunciation, projection, gesture, and timing.
Learn some of the background of great theater from the Greeks to Commedia dell'Arte to modern theorists like Stanislavski.
Design, paint, make, create, and manage sets, costumes, and properties.
Explore and manage the impact of lighting and sound.
Registration is open now through July 15, 2019 or until spaces are filled!*
Special family rate for families enrolling multiple siblings: $434/family
Volunteer discount: Parent volunteers whose children are enrolled at Holy Angels Academy and registered for the camp can receive a prorated camp rate for time volunteered. When registering, please indicate interest in volunteering and receiving this prorated rate.
*Minimum numbers for participants and volunteers must be reached by May 2019. Failure to meet these minimum numbers may necessitate cancelling the camp. This decision will be made in May 2019.